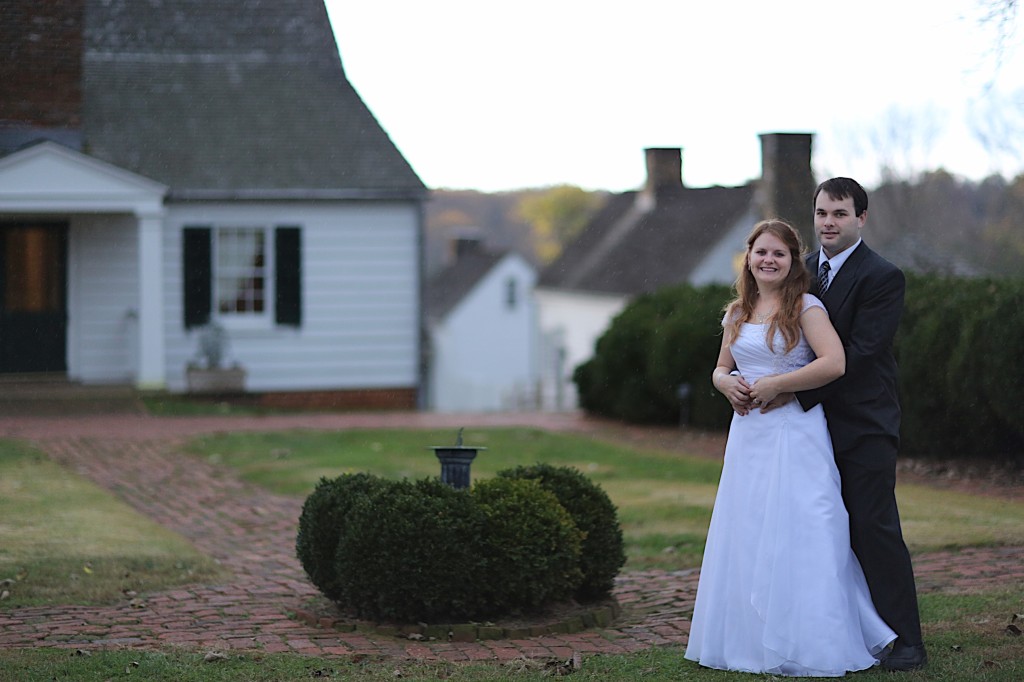 "People seem to think that we shall have great changes in social intercourse and customs. Mr. and Mrs. Monroe's manners will give a tone to all the rest." —Mrs. Samuel Harrison Smith to her sister, November 23, 1817.
"[I] have lived with the partner of [my] cares, in so many raptures of life, so long together, and afforded to each other, comforts which no other person on earth could do, as both of us have done. . . ." —James Monroe to James Brown, December 9, 1830

Neal Piper Photography
President and Mrs. Monroe shared over 40 years as husband and wife, many of them at their estate they called Highland. Perhaps one of their happiest days was when their eldest daughter, Eliza, was married at their Highland homestead. In the tradition of these historic marriages, James Monroe's Highland warmly invites couples to celebrate their union on the grounds of James and Elizabeth Monroe. A picturesque and historic house with adjacent gardens, Highland offers unique locations for both wedding ceremonies and receptions. Each party is provided optimal privacy and flexibility. We encourage you to welcome your guests to Highland as James and Elizabeth Monroe welcomed theirs. With over 25 years' experience in hosting wedding celebrations, James Monroe's Highland offers a charming, historic backdrop for your special day.
Ceremony Options
Blue Ridge Yard – Secluded by boxwood gardens, this idyllic yard offers a stunning view of the neighboring mountains. Combined with the charm of the white farm fence in the background, this yard shows off the beauty of the Charlottesville countryside.
John's Garden – This gorgeously groomed, floral accented, formal garden backs up to Highland, the historic home of President James Monroe. If you are searching for a ceremony with a historic setting, look no further!
Peacock Yard – Bordered with small boxwoods, this lush lawn is shaded by large ash trees that create a natural arch. The most spacious yard on the property, it is the ideal option for larger ceremonies.
Reception Options
Event Barn – Designed in the style of a historic barn on site, the Event Barn has two floors—a lower level encompassing a historic stone wall, and an upper level complete with a high raftered ceiling preserving the rustic farmhouse atmosphere. Both levels offer picturesque views of pastures and mountains. This indoor facility is heated and air conditioned. Seats as many as 150 for dinner on the upper level.
Hilltop Pavilion – A covered outdoor facility, the Hilltop Pavilion fuses rustic charm with an exquisite panoramic view of the surrounding mountain landscape. The raftered ceiling acts as a canvas allowing each couple to individualize their celebration – the result being that no two receptions are identical. Seats as many as 200 people for dinner.